Affirmations/Mantras to Help Shape the Day: Thoughts from my Walks with Chopper
Posted by Susan Constan on 4/13/2020 11:00:00 AM
Hello Wilkes Families:
In my morning walks with Chopper over spring break, I have asked myself, "What might help me to find the strength and fortitude as we move into 'schooling from home' and 'counseling from home' through June. As I pondered this question, my mind continuously wandered to the powerful therapy tool of Positive Affirmations and/or Mantras.
At Wilkes we learned and practiced the strategy of affirmations and mantras when we learned about the character trait of PERSEVERANCE. Positive Affirmations and Mantras are also connected to positive self-talk which your students might associate with their BRAIN COACH. In short, an affirmation or mantra is a positive self-talk statement that you say to yourself repeatedly.
We Are What We Think. Positive Affirmations and Mantras help purify our thoughts and restructure and re-wire the dynamics of our brain. This is called neuroplasticity. There is a short video that many of your children have seen that does an excellent job of explaining this topic called Neuroplasticity (2.03). When we verbally affirm ourselves, we are empowered. This strategy raises the level of feel-good hormones and pushes our brains to form new clusters of "positive thought". Positive affirmations are also an act of self-compassion. Caring for ourselves is the first step before we can care for others.
The positive affirmation that I have been practicing is: Look for the Silver Lining. Since my family started social distancing where we went from an empty nest to two college students participating in college from home, without a doubt, there have been stressful times. Think - 18 and 20-year-olds being on their own and then moving home with the state mandate that they can't see their friends and practice social distancing. We all have different challenges in our home situations right now. But, in Looking for the Silver Lining, and focusing on this mantra, it has helped me cast this situation in a positive light. There have been so many wonderful moments. Imagine my 18-year-old son cooking dinner (!) with my flowered apron on!
When I am looking for and experiencing these 'silver lining moments' I have a lot more joy in my day. I also practice the mindfulness strategy of savoring. I love this short video that explains this mindfulness strategy: Savoring (1:08)
So what might be your affirmation or mantra that becomes the 'superhighway of your brain' as we head into spring? Ask your children what thought or phrase might be their 'brain coach' statement that will help and empower them when they feel frustration, anger, sadness or fear? I challenge you to create an affirmation and strategically place this statement in your home as a daily reminder. Turn to this affirmation/mantra and say it to yourself many times a day. What I know is that the "The art of the spoken word is critical in crafting our futures."
If you would like, share your mantra with me! I would love to hear from you, sconstan@bisd303.org.
'Our greatest weapon against stress is to choose one thought over another."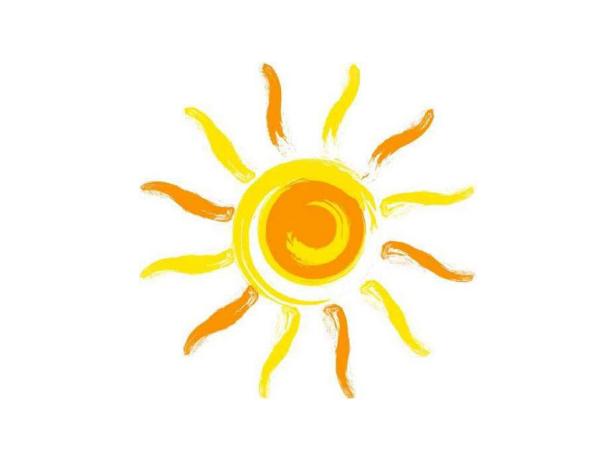 Warm Wishes, Sue